The Most Inspirational Freddie Mercury Quotes Of All Time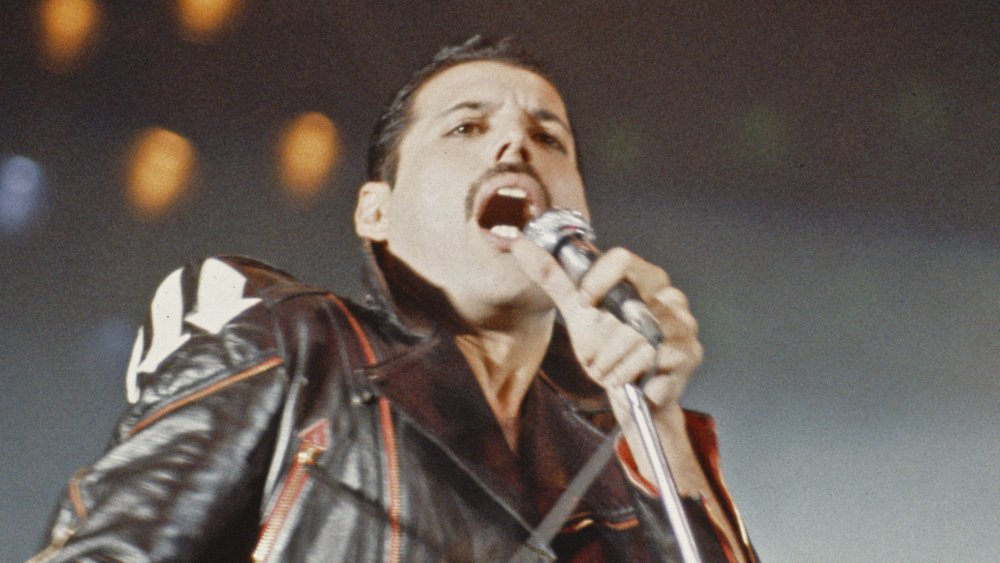 Fox Photos/Getty Images
Freddie Mercury was a verbal virtuoso. In the achingly eloquent "Love of My Life," which he wrote about girlfriend May Austin, Mercury showed he could pen lyrics that cut like a sword. Meanwhile, his vocal cords were a veritable Swiss Army knife of versatility. His singing could soar to operatic heights, imbuing the opening lines of "It's a Hard Life" with a "Vesti la Giubba"–like vibe, or make the rockin' world go round in "Fat Bottomed Girls."
Evidently not content with being one of the greatest singers and songwriters who ever lived, the golden-voiced, silver tongued legend could also spit epic wit and whimsy with ease during interviews. And if you crossed him, he could cut you to the quick with that quicksilver tongue. According to Billboard, Mercury once gave Sid Vicious a taste of his biting humor after the rocker viciously asked him, "Have you succeeded in bringing ballet to the masses yet?" Mercury disarmed the Sex Pistol with a dismissive comeback: "I called Sid Vicious and I called him Simon Ferocious, or something, and he didn't like it at all. I said, 'What are you gonna do about it?' He hated the fact that I could even speak like that."
Mercury's words could not only break people but build them up, make them laugh, or leave you speechless. Here are some of his most killer quotes.
Freddie's Mercurial words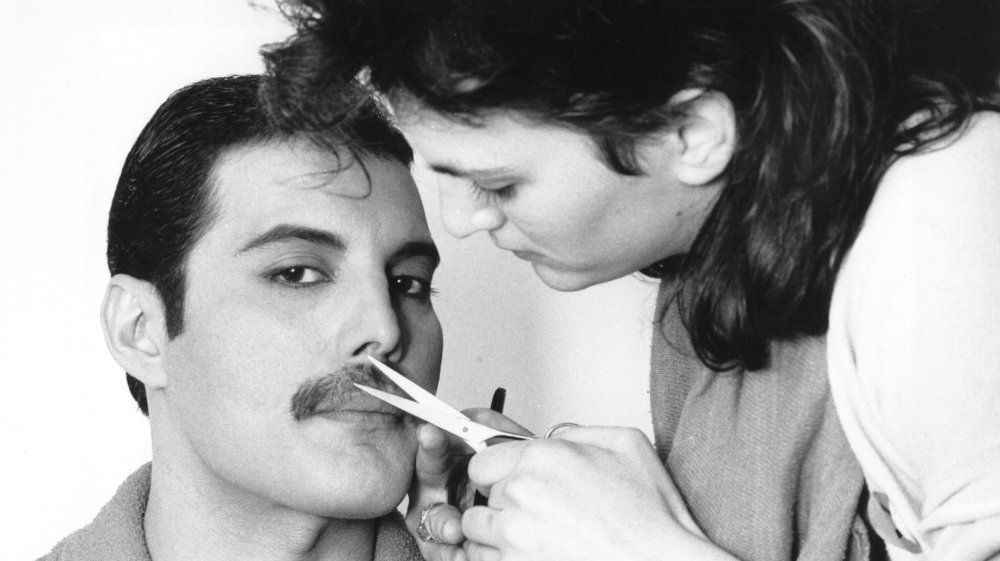 Steve Wood/Getty Images
"I really do love performing. I mean, it's totally natural for me. I'm a dandy, a show off. I get very high on all the attention. I love it." — Freddie Mercury: A Kind of Magic by Mark Blake
"I change when I walk out on stage. I totally transform into this 'ultimate showman.' I say that because that's what I must be. I can't be second best. I would rather give up. I know I have to strut. I know I have to hold the mic and stand a certain way. And I love it." – Mercury: An Intimate Biography of Freddie Mercury by Lesley Ann Jones
"I never tie my own shoelace, I mean never! It's just not the thing done in rock and roll." — Backstage footage, Houston, 1977
"I'm not going to be a pop star. I'm going to be a legend." — Days of Our Lives, BBC Documentary
"It would be so boring to be seventy." — Freddie Mercury: A Kind of Magic
On whether he had any hobbies: "Yeah, I have a lot of sex." — Leiden interview, 1984
"I don't expect to make old bones, and what's more I don't really care." – Freddie Mercury: A Kind of Magic
"I'm a man of extremes. I have a soft side and a hard side, with not a lot in between. If the right person finds be I can be very vulnerable, a real baby, which is invariably when I get trodden on. But sometimes I'm hard, and when I'm strong, no one can get to me." – Mercury: An Intimate Biography of Freddie Mercury
"It's surprising, really, that we had so much confidence, even in those days, when absolutely nothing was happening. I suppose we always had a good time." — Freddie Mercury: A Kind of Magic 
"No, myself as an artist — I'm just a musical prostitute, dear." — Munich interview, 1984
"Mercury isn't my real name, dear. I changed it from Pluto." — Freddie Mercury: A Kind of Magic
"I have visions of actually having a film made of my life story, one day, which I would have a key part in. I might not play the lead myself. My dears, the things I've done in my lifetime ... it'll be totally triple-X-rated, I'll tell you!" – Freddie Mercury: His Life in His Own Words