Here's How Much Rob Gronkowski Is Really Worth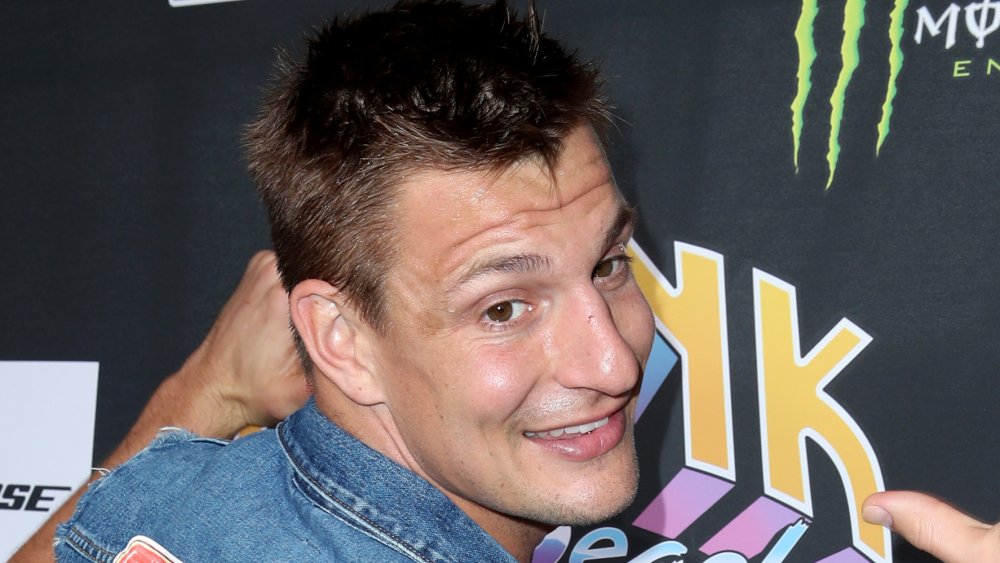 Joe Scarnici/Getty Images
Rob Gronkowski is a man who has his spoon in a great many soups. He's won no less than three Super Bowl rings with the New England Patriots. He has also been known to promote a product or two. And now, as Brent Brookhouse of CBS Sports notes, he's dipping his toes in the challenging pool of pro wrestling by hosting Wrestlemania 36, and perhaps even graduating into wrestling himself. 
Gronk has had a pretty interesting career, and at 30-years-old, he's still a pretty young guy who presumably has plenty of adventures ahead of him. So, while he might be arguably the greatest tight end in NFL history, it's pretty difficult to guess off the cuff just how much money he has. So, let's skip guessing and see if we can find it out in other ways! Today, we'll take a look at how much Rob Gronkowski is really worth.
Rob Gronkowski saved his money and retired rich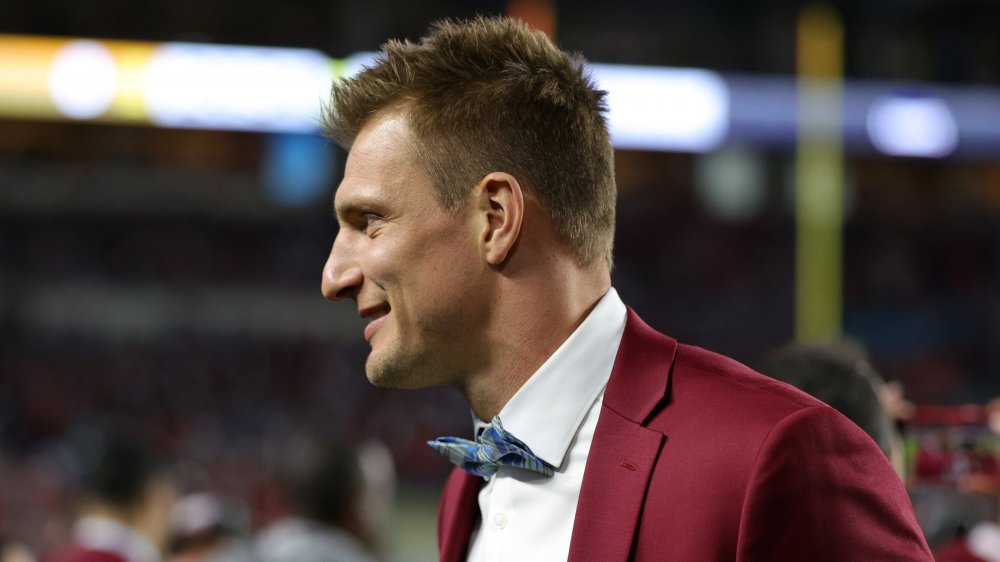 Maddie Meyer/Getty Images
Let's get the obvious thing out of the way first: Rob Gronkowski is a rich dude. In fact, he's so rich that while Celebrity Net Worth estimates his possessions at around $40 million (in addition to his 2019 salary estimate of $9 million), they actually seem to be low-balling his true net worth. 
Here's the thing about Gronk. He might seem like a happy-go-lucky kind of guy who cares more about partying than money, but as Hillary Hoffower of Business Insider told us in 2019, he's frugal. Really, really frugal. In fact, he reportedly retired without touching a single cent of the $54 million he made during his NFL career, using only his endorsement earnings to "get by." Of course, a huge NFL star's endorsements are more than enough for a nice life, and Gronkowski doesn't exactly endorse a monk-like lifestyle. Instead, he says: "Keep it easy, and I'd say keep it simple. Get what you need to be comfortable, save the extra."