Whatever Happened To Johnny Cash's Younger Brother, Tommy Cash?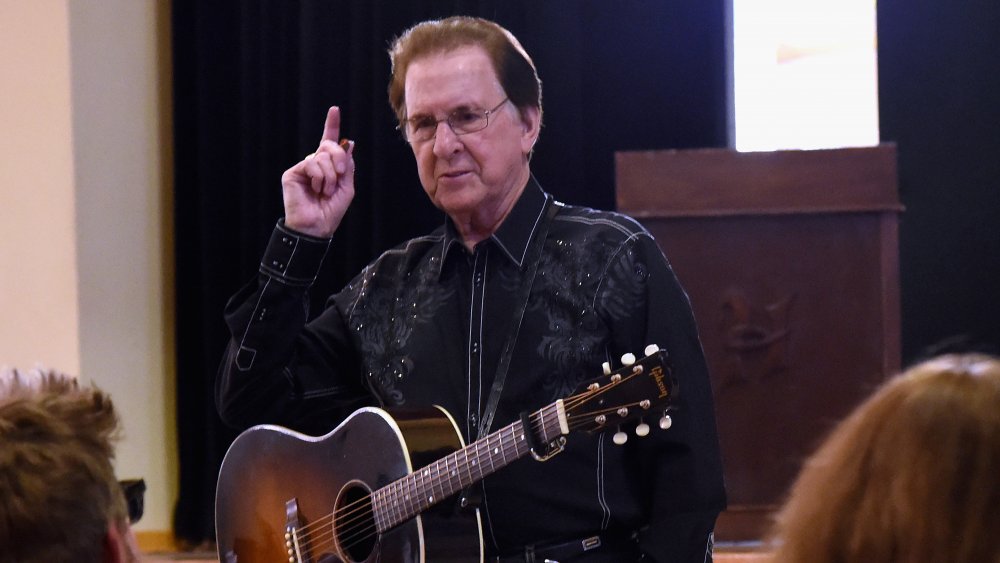 Rick Diamond/Getty Images
Music just ran in the family. That, and hard work, and it was the music that helped get them through the hard times of the Great Depression. Johnny Cash, fourth of seven children, was born to a family that struggled to farm 20 Arkansas acres of cotton and other seasonal crops. The children pitched in with the parents to raise money from the soil. While they worked, they sang — gospel music, tunes heard on the radio.
Johnny wasn't the first of the siblings to try to take that experience and make it a business. As Biography tells us, oldest son Roy started his own band, the Dixie Rhythm Ramblers, playing dates around Arkansas and hosting their own radio show for a time. Is it any wonder that the youngest of the seven, Tommy, took a stab at it, too? Tommy Cash, eight years younger than Johnny (or J.R., as he was then known) formed his first band when he was still in high school.
He has the music in him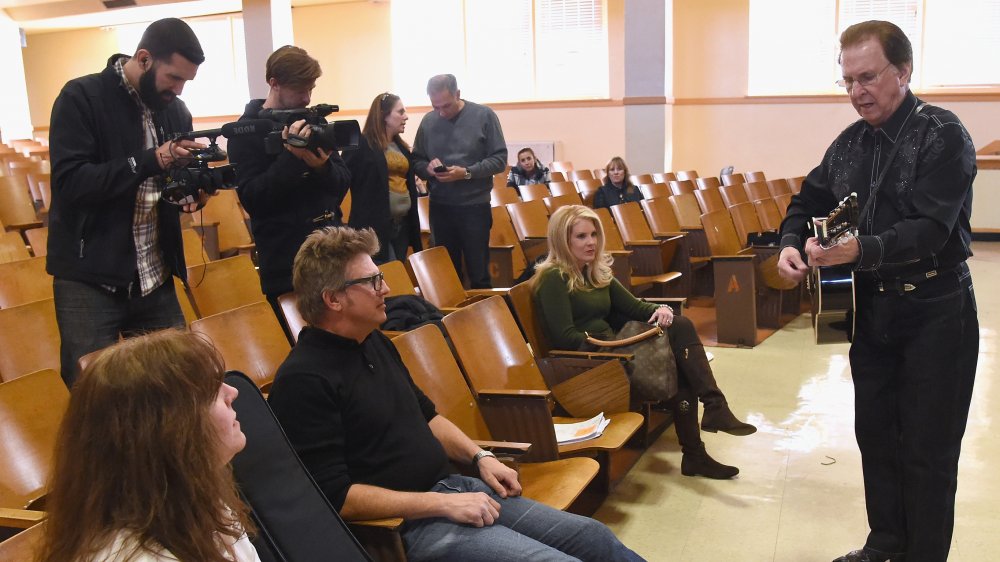 Rick Diamond/Getty Images
During his stint in the Army he was a disc jockey for the Armed Forces Radio Network. Once more a civilian, he focused on a music career, playing dates with other up-and-coming country acts like Hank Williams Jr. Wide Open Country relates that Tommy landed his first recording contract in 1965 and reached #4 on the Billboard Country chart with a song called "Six White Horses." He had a decent string of recording successes into the 1970s, and toured with such luminaries as George Jones. Tommy paid tribute to Johnny with a song, "My Brother, Johnny Cash," on an album titled Shades of Black in 2008.
The youngest Cash brother eventually moved into the real estate business, including the sale of Johnny and June Carter Cash's Nashville compound to Barry Gibb of the Bee Gees after the couple's death in 2003. Age 79 at this writing, Tommy still records and performs the occasional gig.