How Much Anthony Kiedis From Red Hot Chili Peppers Is Really Worth
Matt Winkelmeyer/Getty Images
The Red Hot Chili Peppers have been rocking the world since 1983, and Anthony Kiedis has been delivering their peculiar vocal stylings all along. Still, don't take that to mean he's lived a charmed life. The frontman has struggled with a drug habit that has seen him "Under the Bridge." His band has been through all sorts of crises over the years, from the personal struggles of various members to their reported musician feud with fellow funk-rockers Faith No More. 
Still, none of that takes away from the fact that Kiedis is a super-famous singer of a band that has been making popular music for the better part of three decades, creating hit songs that everyone in the world can hum along to. That sort of stardom has to be worth at least a little bit of pocket change, right? Which raises the question at hand: Just how much money does a rock star of such stature have? 
Anthony Kiedis has enough money to 'Give It Away'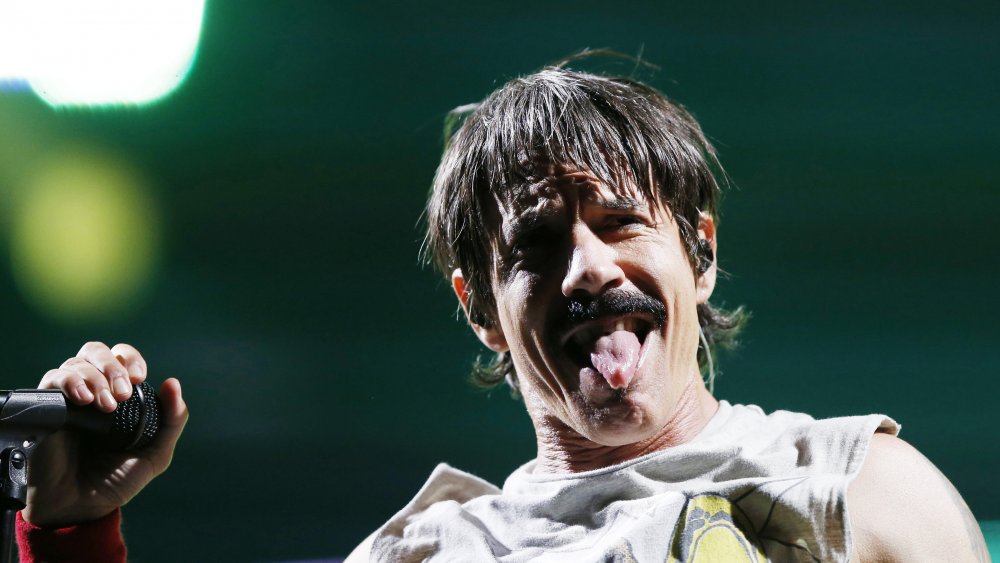 Wagner Meier/Getty Images
While the lyrics of some of his band's most famous rock songs have been known to explore the darker and stranger paths of life, when it comes to his finances, Anthony Kiedis is in a very comfortable place. In fact, Celebrity Net Worth estimates the Red Hot Chili Peppers frontman's earthly possessions at no less than $140 million. Don't take this to mean that Kiedis is walking around with that kind of cash in his pocket, though. The site reports that at least $30 million of Kiedis' net worth is tied to real estate. Some of the homes he's owned include a $4.8 million place in Malibu, and he also has properties in Michigan, Las Vegas and the Kaua'i island in Hawaii. 
Though Kiedis is no stranger to money, he also knows how to spend it. In a 2011 interview with Maxim, the singer elaborated on his favorite money pits over the years: "In the '70s it was skateboards, in the '80s it was drugs, in the '90s it was art, and now it's my family." He has also been known to support charitable causes. According to Look to the Stars, a website that lists the charity work of celebrities, Kiedis has been involved with no less than 13 charities.