The Real Reason Roman Reigns Won't Wrestle At Wrestlemania 36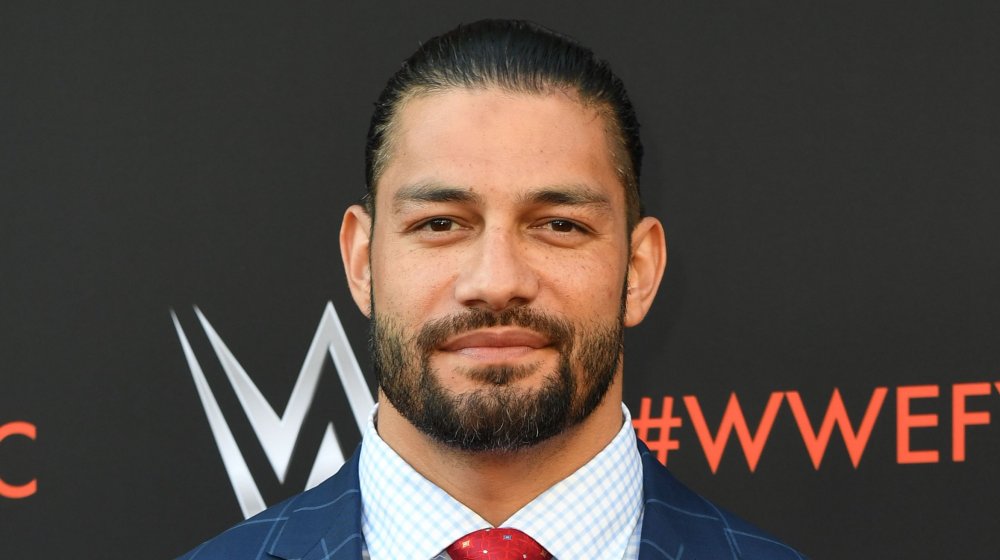 Valerie Macon/Getty Images
If you've been paying any attention to the wonderful sports-entertainment world of the WWE in the last few years, you may have noticed that the company has been putting lots of its eggs in a basket known as Roman Reigns. The pro wrestler, who just so happens to be a real-life cousin of WWE legend, A-list movie star and person-shaped mountain Dwayne "The Rock" Johnson, has been popping up in main events and movies alike. As Gene Cuillot of the Times-Picayune told us in 2018, the WWE has been pushing Reigns as their next Big Thing, in the vein of ultra-superstars like John Cena, Triple H and Hulk Hogan. 
With that in mind, it's not exactly surprising that Reigns was set to face Goldberg for the Universal Championship at the upcoming Wrestlemania 36. However, as Blake Oestricher of Forbes reported on March 27, Reigns has since pulled out of the match. What on earth could keep a famous wrestler from competing in the most legendary of all pro wrestling events? 
Health before headlocks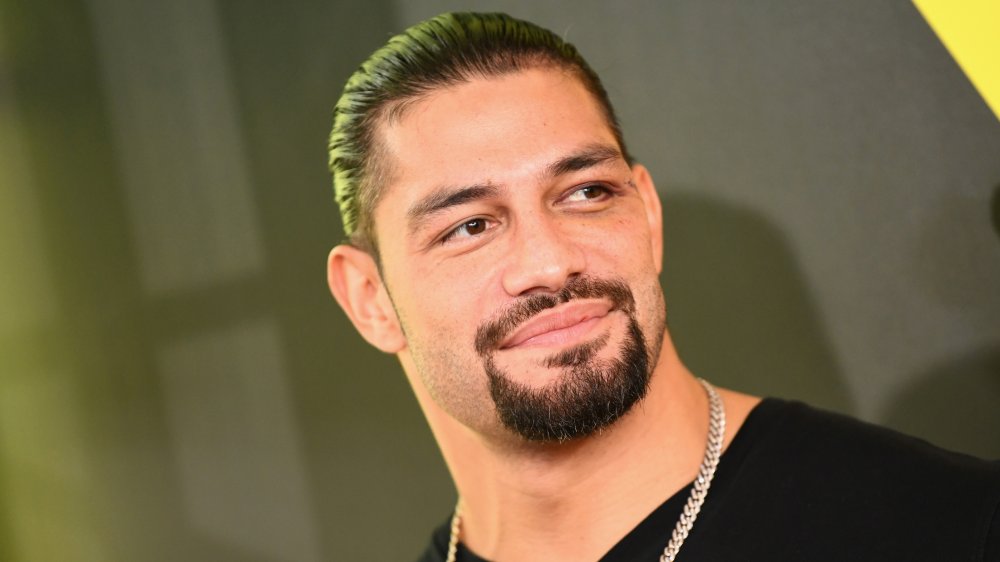 Emma Mcintyre/Getty Images
Roman Reigns might look like one of the healthiest, strongest people alive, but just because you're built like a brick house doesn't mean that you're not in a coronavirus risk group. The matter of fact is, Reigns has been battling more than just in-ring opponents. He has fought leukemia on two separate occasions, and just returned to WWE in early 2019 after spearing the disease into submission. Unfortunately, Ryan Satin of Pro Wrestling Sheet tells us that Reigns' health issues have left him immunocompromised, and he is understandably unwilling to risk his health. 
The WWE has reportedly understood Reigns' situation, and as Albert Konuwa of Forbes reports, are replacing him with Braun Strowman. It remains to be seen whether Reigns is the last name to pull out from Wrestlemania 36, either, seeing as the pandemic has reportedly made several other WWE superstars uncomfortable with flying down to Orlando to work the show.