The Truth About Aileen Wuornos' Last Meal And Final Words
Though she was a serial killer, Aileen Wuornos was also quite a tragic figure, who many people might be familiar with from Charlize Theron's chilling, Oscar-worthy portrayal in Monster. As Wuornos' Biography profile tells us, she came from a broken home, growing up with her grandparents. When her grandmother died, her grandfather (who Wuornos says abused her) threw her out, leaving her to live out in the woods. As an adult, Wuornos led a vagabond life of sex work and hitchhiking, getting in trouble with the police every once in a while. At one point, she almost managed to get out of her vicious cycle by marrying a rich yachtsman, but soon ended up in yet another altercation and he decided to annul the marriage. 
A decade of rough living and several crimes later, Wuornos met a hotel maid called Tyria Moore, and the two struck up a romantic relationship. At this point, things took a turn for the worse, and Wuornos graduated from assaults and petty crimes to full-on serial killing. From late 1989 to the fall of 1990, Wuornos and Moore left a trail of six murdered men behind them. When the law enforcement started catching up, Moore eventually struck up a deal with the authorities and got Wuornos to confess. Wuornos ultimately assumed full responsibility of the crimes, and was sentenced to death. 
Coffee and sci-fi references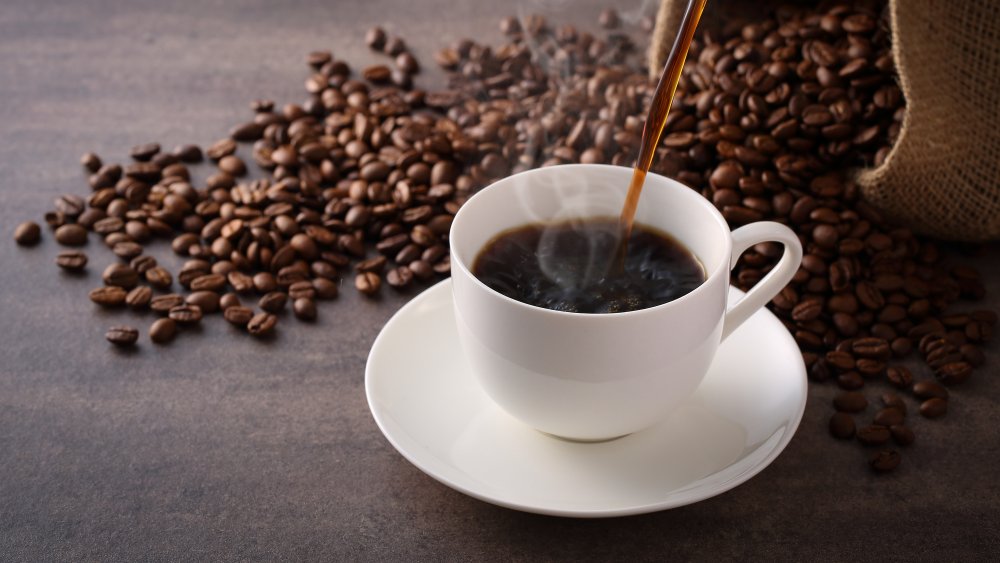 Shutterstock
As CNN and the Guardian note, Aileen Wuornos' death sentence was somewhat controversial for a number of reasons, including the fact that her defense pointed out that she had troubles with mental illness. Wuornos' strange last words definitely seemed to fit this assessment: "I'd just like to say I'm sailing with the Rock and I'll be back like Independence Day with Jesus, June 6, like the movie, big mother ship and all. I'll be back," she stated before receiving her lethal injection on October 9, 2002.
Wuornos herself appeared to be quite at ease with her impending death, and in fact seemed to be pretty excited to depart the world of the living. Her "done with this world" attitude extended to her last meal. As CBS News tells us, in lieu of wishing for a huge, delicious feast, Wuornos decided to decline her last meal entirely. Instead, she opted for a simple cup of coffee.