Did Bill Gates Predict The Coronavirus Pandemic?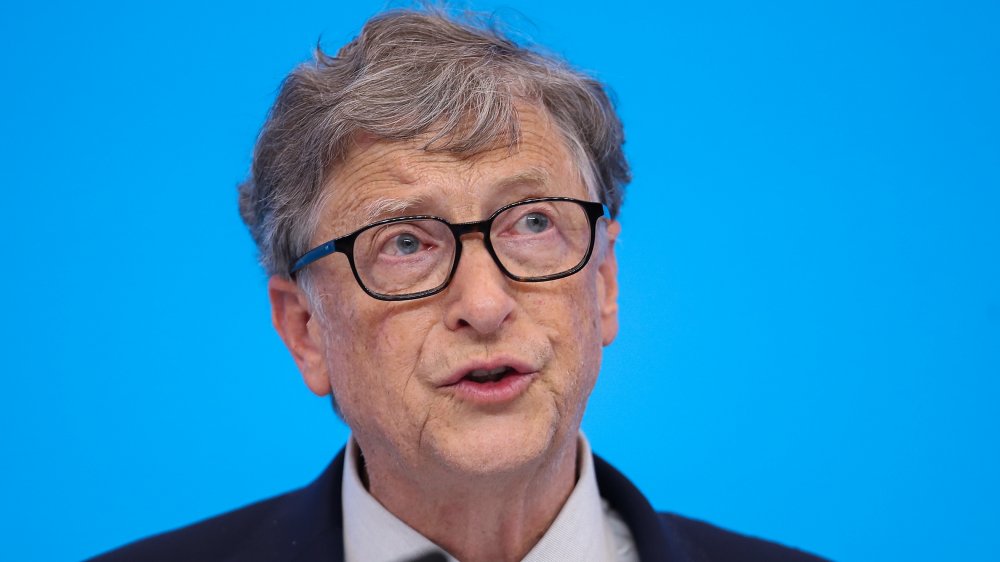 Lintao Zhang/Getty Images
Every time something newsworthy happens, there's a chance someone digs into an old episode of The Simpsons and finds an offhand joke or background gag that seems to predict the real-life incident. Most recently, the show was said to have predicted Tom Hanks' coronavirus diagnosis. However, people have recently discovered another coronavirus oracle, whose predictions come in a significantly more reliable form than a yellow cartoon family: Bill Gates. 
In 2017, Business Insider published an exclusive op-ed from the Bill & Melinda Gates Foundation, while Gates himself gave a speech for the Munich Security Conference. The billionaire's missive warned us of dangerous pandemics, and he particularly noted that a "fast-moving airborne pathogen" could be perfectly capable of killing over 30 million people in under a year. In 2015, Gates also gave a TED Talk that specifically pointed out that the world's not ready for the next major outbreak, and named several things that we should learn from the 2014 Ebola outbreak. 
At a time when the world is indeed struggling with a pandemic-level pathogen that can indeed stay airborne for up to three hours, this seems like a pretty creepy coincidence ... or perhaps something more. Does this mean that Bill Gates eerily predicted the coronavirus epidemic?   
Bill Gates has warned us about pandemics for years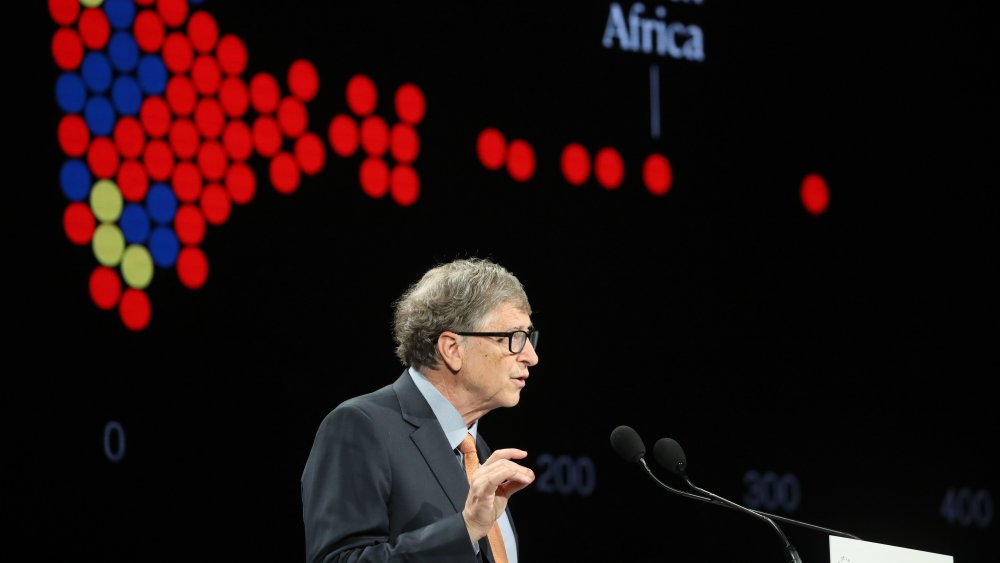 Ludovic Marin/Getty Images
Even Bill Gates' considerable net worth (probably) can't buy the power of prescience. However, it can buy a whole lot of information — and since Gates has by his own admission spent over 20 years focusing his philanthropic work on global health, it's probably safe to assume that he's read a document or two about the subject of epidemics. As a result, Devin Coldewey of Tech Crunch and Kristin Toussaint of Fast Company both note that Gates and his foundation have warned about potentially looming pandemics and humanity's woeful unpreparedness to face them for years. As such, it can certainly be said that he predicted a pandemic, but he didn't pull the prediction out of a magician's hat. He's just a smart dude with tons of data, truly majestic resources, and two decades of philanthropic experience. 
While Gates might have told us many times that we're unprepared, the man himself certainly isn't, and the Bill & Melinda Gates Foundation's website has a special COVID-19 section that details just how much effort and money he's throwing at the problem. To show just how far ahead of the curve Gates seems to be: On February 28, 2020, he declared the COVID-19 virus a pandemic in an article for the New England Journal Of Medicine. As the BBC reminds us, it took the World Health Organization until March 11 to do the same.